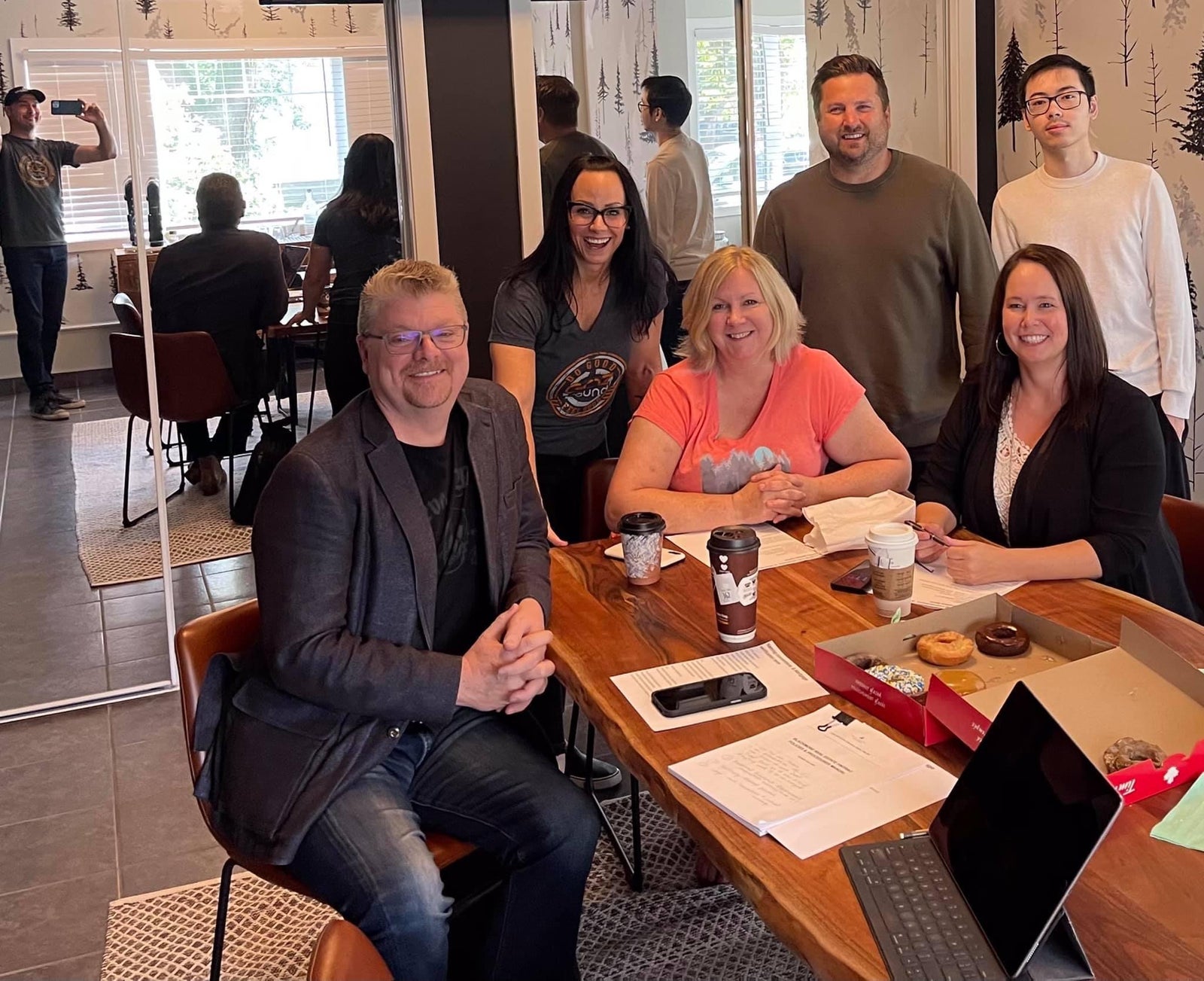 Stellar human beings right here. Absolutely stellar. 
This is our team (minus one!). We each bring different ideas, qualities and experiences to the table. We learn and collaborate together. Constantly striving to be more and do more for our families, friends and local community. 
No negative nellies here, although if you look closely, there's always that one trouble maker taking the picture. 
Your locally crafted real estate experience™️
#Blackmorerealestate #blackmore #realestate #boutiquebrokerage #brokerage  #locallycrafted  #edmonton #stalbert #homesweethome #adventure #homesforsale #homes #realtorlife #realtors #solidhomebase #values #lovewhereyoulive  #localrealestate  #welcomehome #corebeliefs #relationships #webucktrends #branding #blackmorebrand #onpointmarketing #experience #sellers #buyers #authentic #relationshipbased